Monumento a Virgilio – P.zza Vittorio Emanuele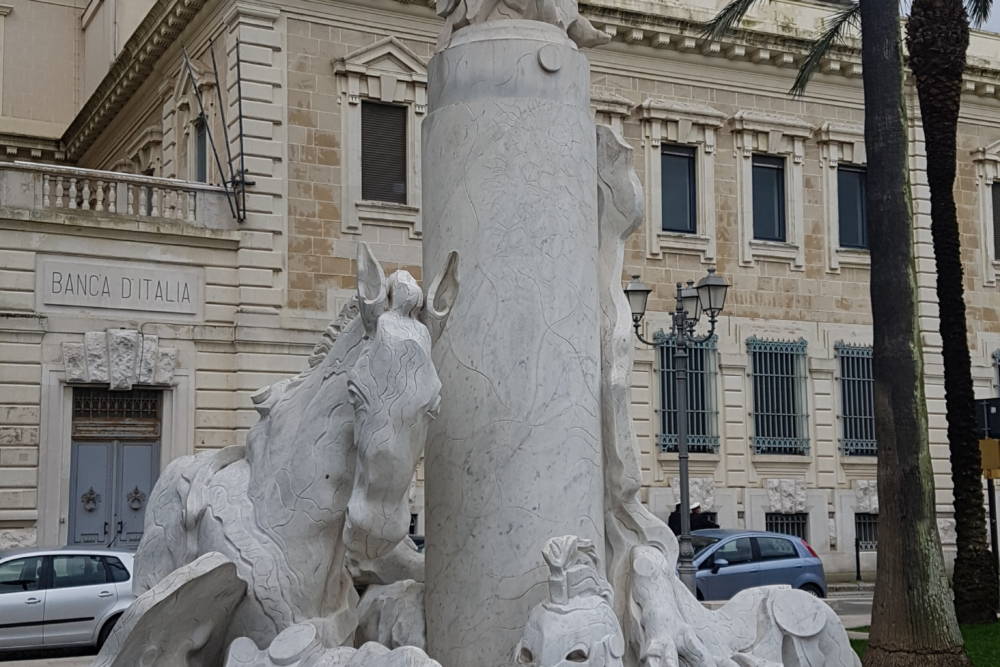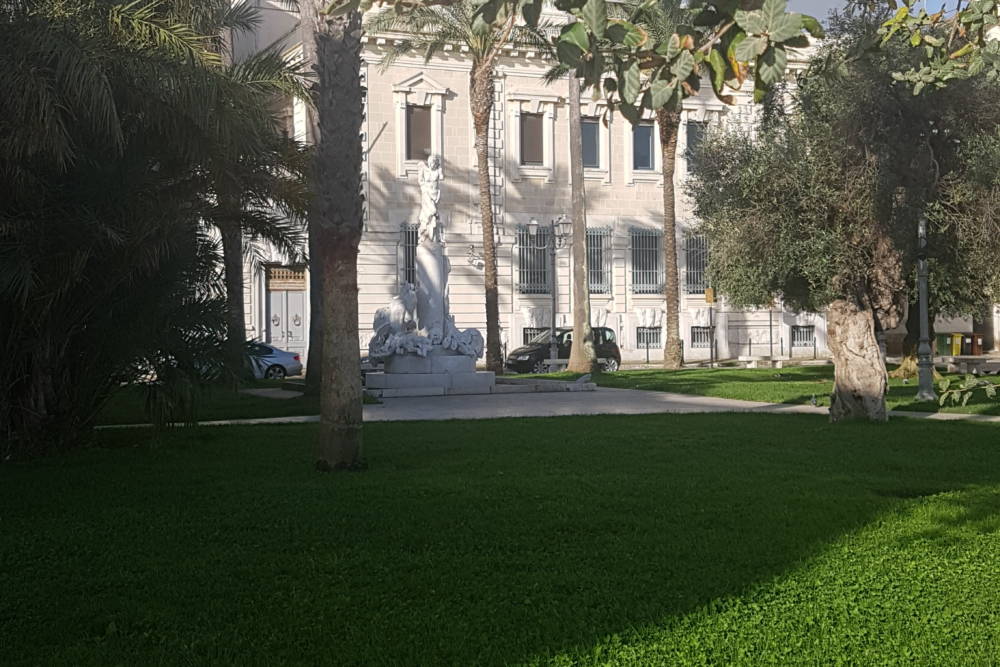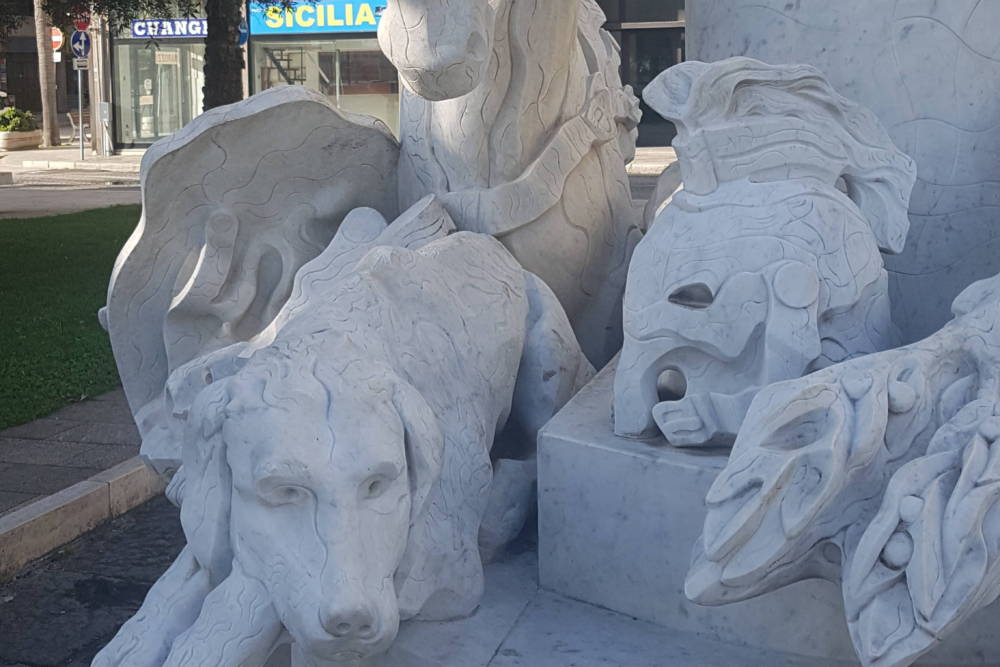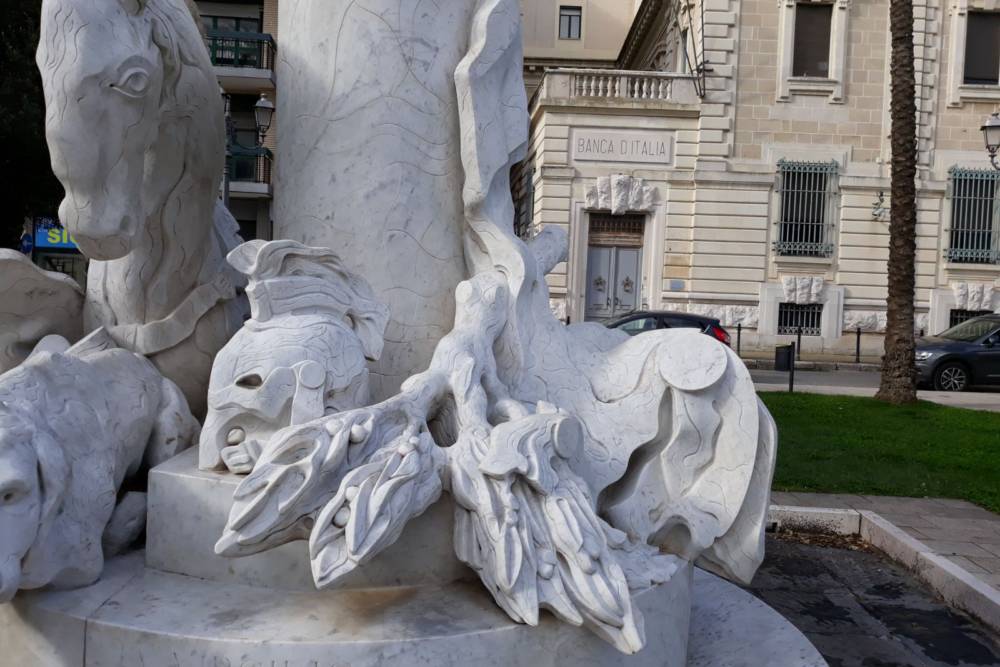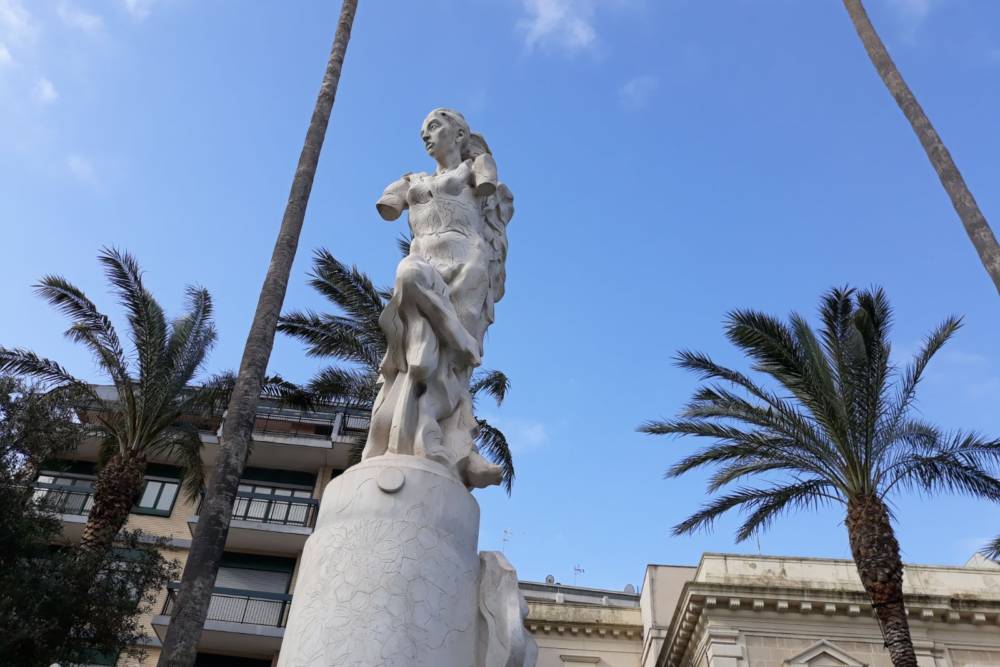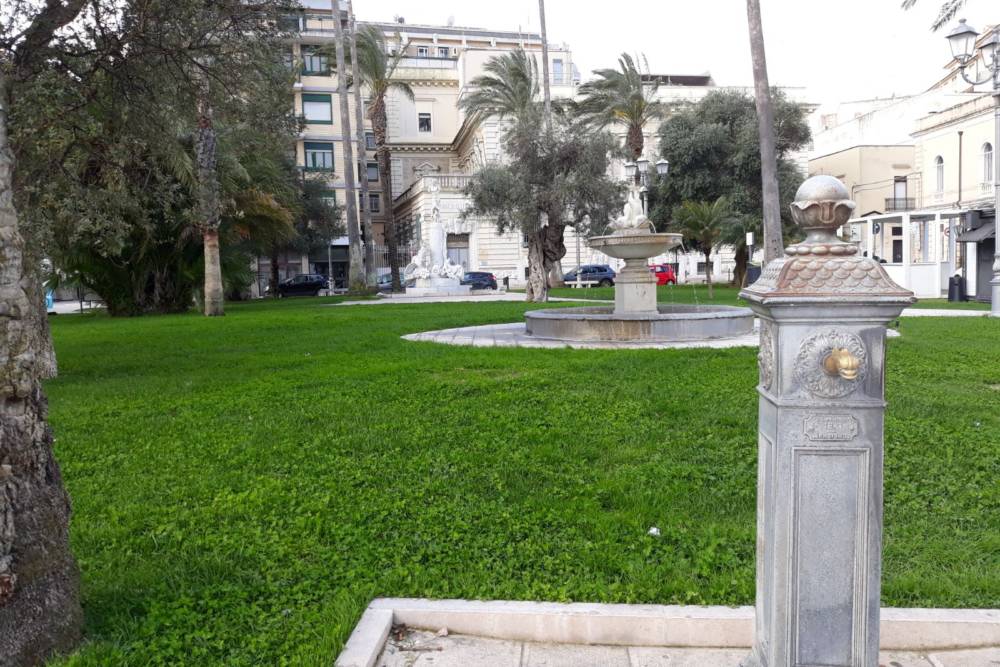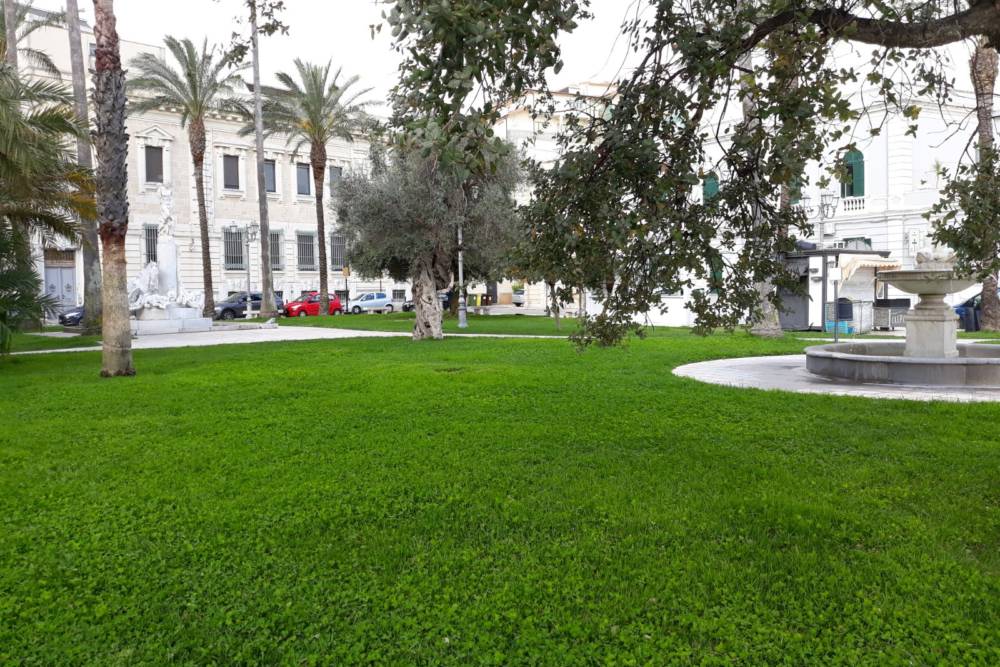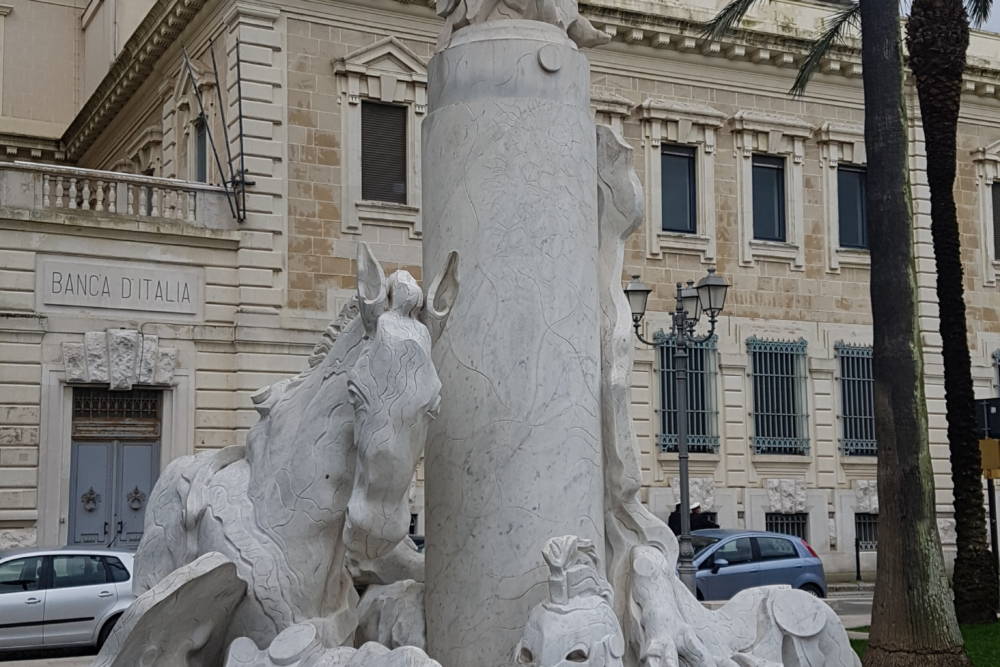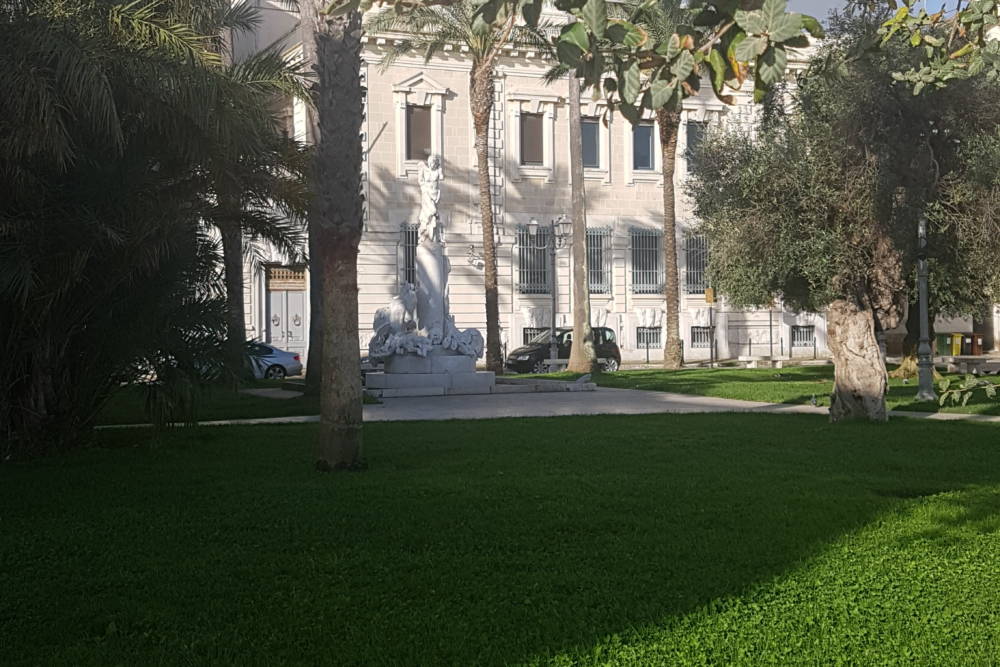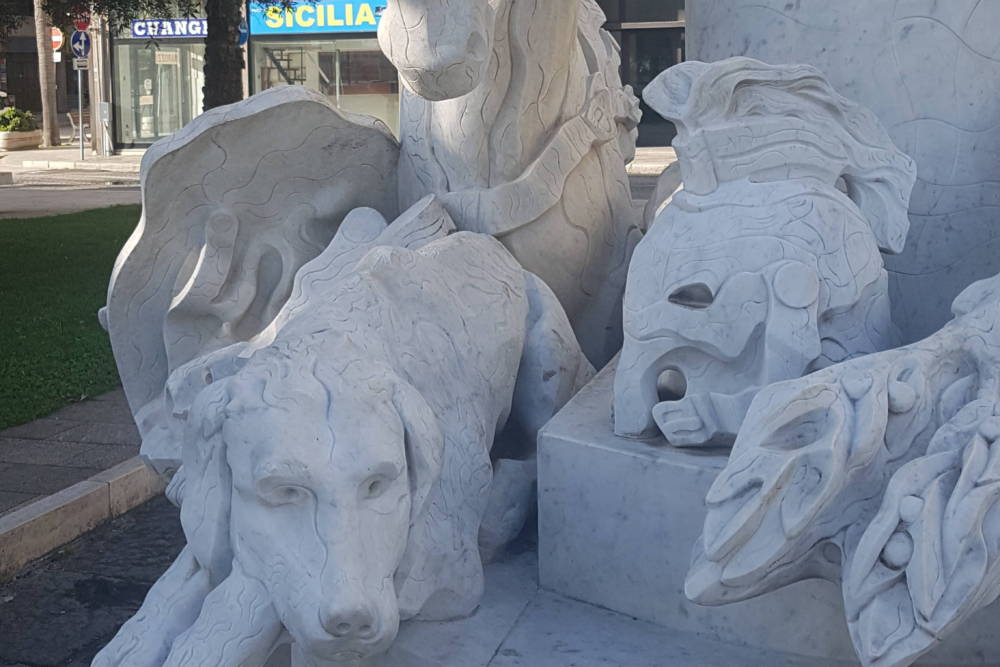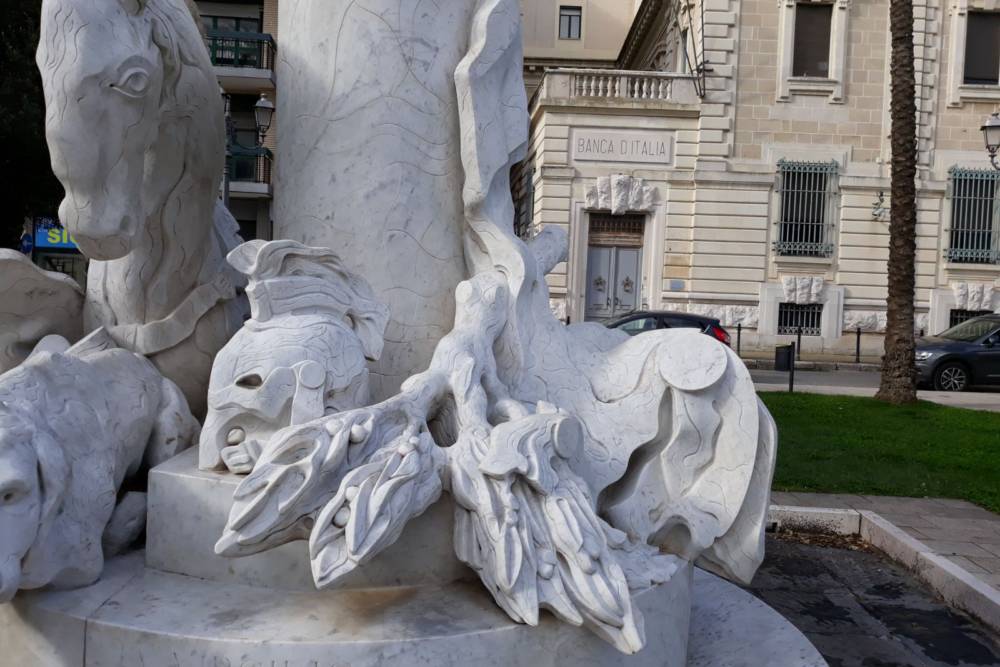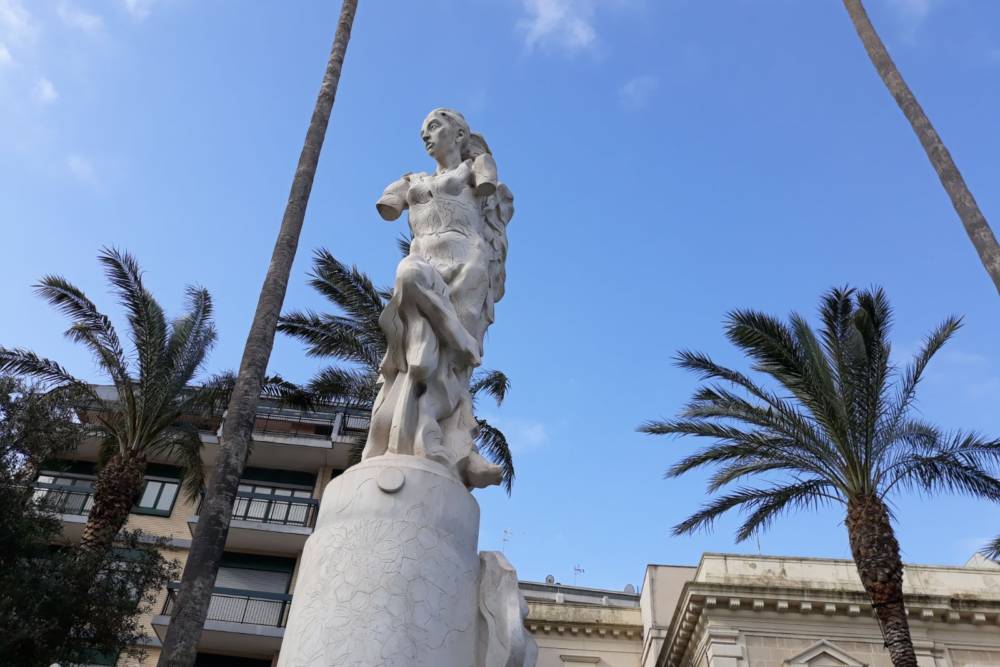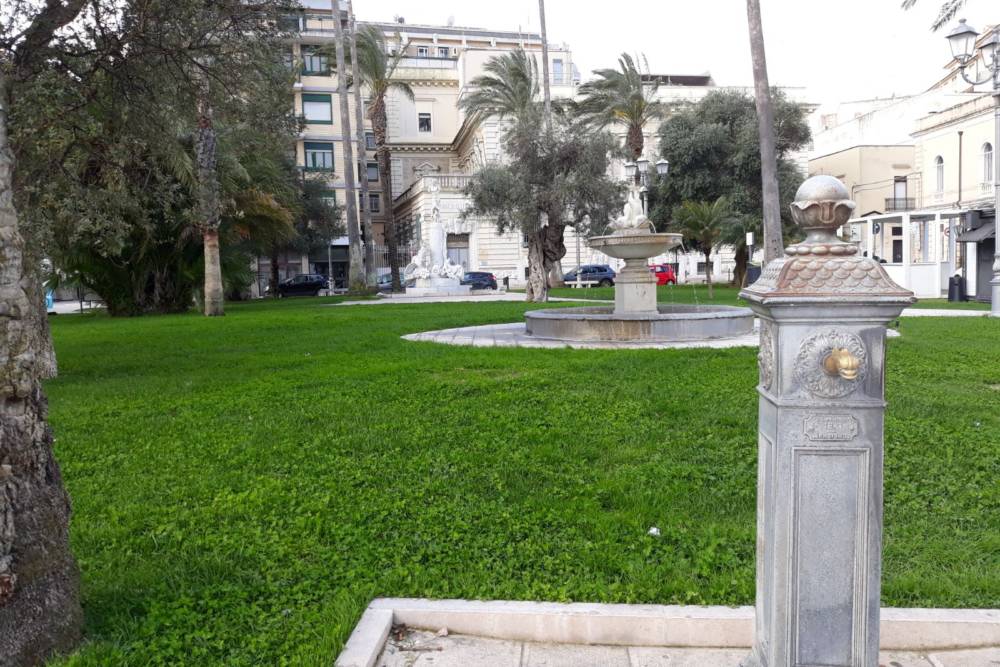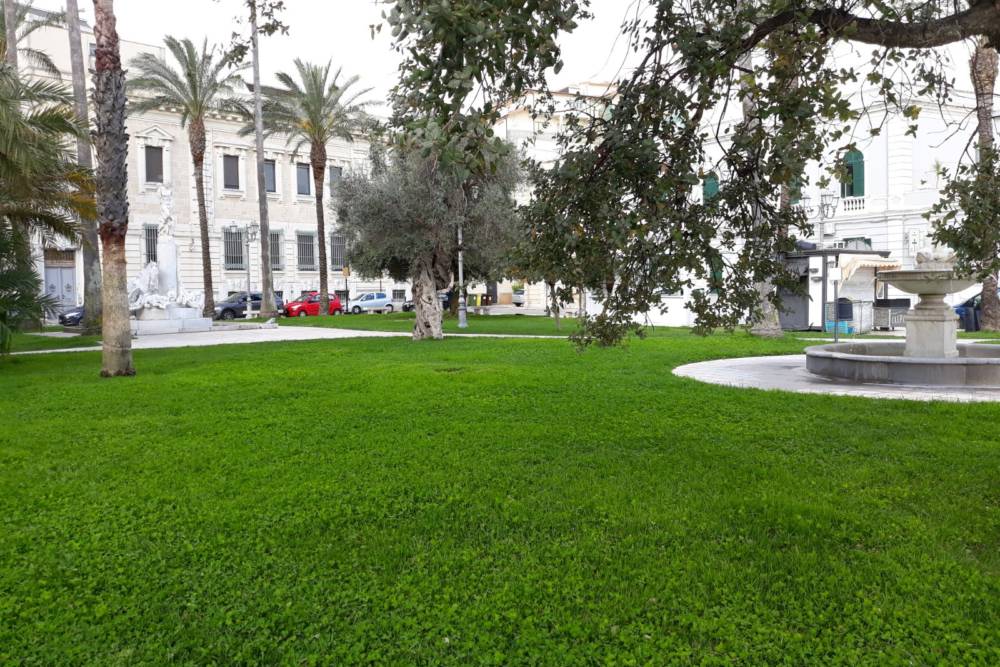 ---
About
| | |
| --- | --- |
| NAME | Monumento a Virgilio – P.zza Vittorio Emanuele |
| LOCATION | Piazza Vittorio Emanuele II |
| Dating | 1985 |
Description
The statue is in fine white marble from Carrara, the pure and resistant material which connected the artist to the classical sculpture tradition from Fidia to Moore.
The epical themes declaimed by the Great Poet, especially the contrasts between good and evil and war and peace are represented through symbols.
The Nike without the arms, at the top of the column along which falls a shroud. As if it were an archaeological rest, it is there to remind us how any victory is always accompanied by pain, sorrow, death and mutilation.
Around the base of the column there is a helmet, another symbol of war, a horse, a dog, a symbol of loyalty and security, a sheep and an olive branch, symbols of the hopes of humanity that only wants to live in peace.
Curiosities
Virgil lived in Brindisi and died in 19 B.C. in his house, travelling back from Greece. According to tradition, his house, marked by an epigraph, is located next to the Roman columns, facing the sea.
Where to take photos
The seafront and Virgil Staircase