Palazzo Granafei-Nervegna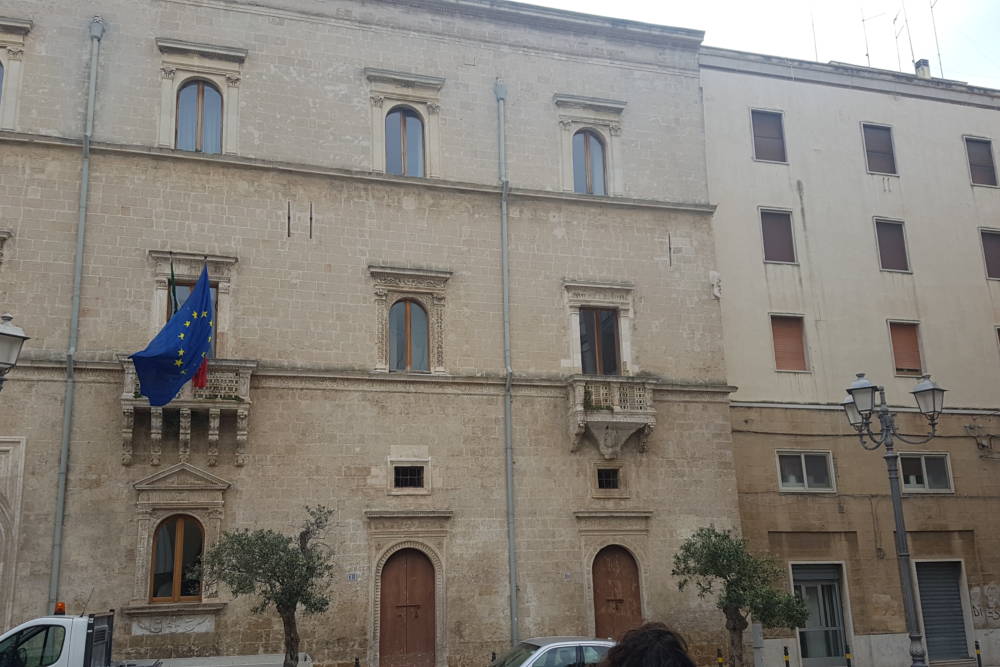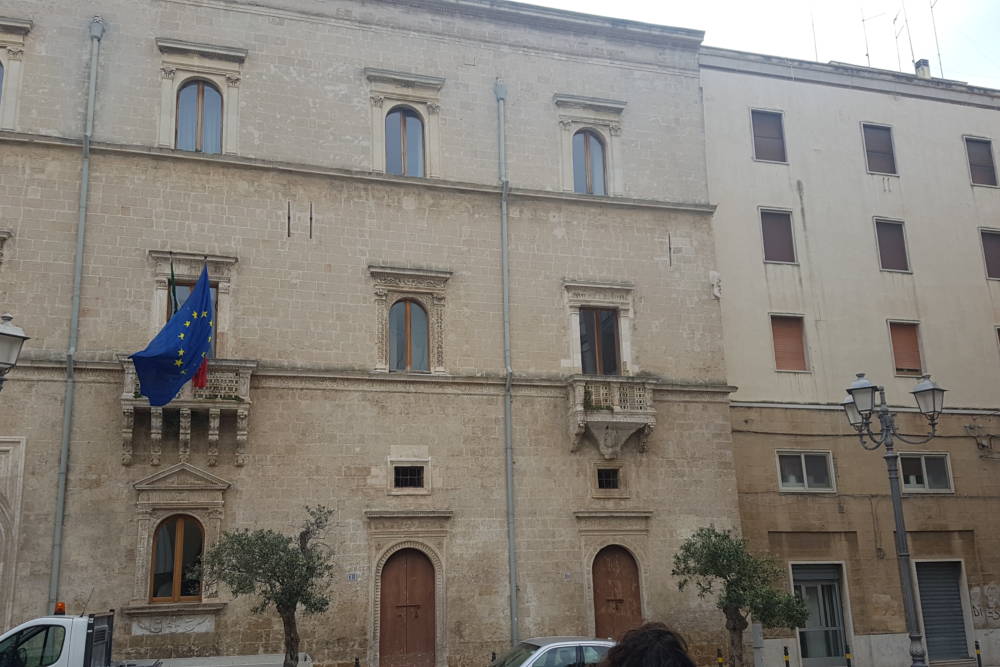 ---
About
| | |
| --- | --- |
| NAME | Palazzo Granafei-Nervegna |
| LOCATION | If you are in the centre of Brindisi, you must visit the Granafei-Nervegna Palace. |
| Dating | 1565 |
| OPENING HOURS | It is opened every day from 7:40 to 21:00. |
Description
It is a Renaissance palace which was owned by the Granafei's family and later by the Nervegna's family.
But the most particular thing of the palace is a big capital which belongs to one of the Roman Columns boarding on the port.
It is a beautiful piece of art in white marble, with a variety of craved Sea creatures.
In the centre of the capital you Will see a strong man, Neptune, who is the Sea god end the protector of Brindisi's Port.
You will also find some excavations of the Roman period.
Before leaving the palace, remeber to buy some gadgets and souvenirs of the city, in the BookShop of the palace.
And once out, focus on the beautiful facade!
You will see some Latin epigraphs that were considered like horrible witchcraft formulas by the illeterate people of the period.
And the last but not the least, the Granafei's family crest on the portal: a Lion with some ears of grain in its mouth, which was a symbol to celebrate the prosperous commercial exchanges of this family.
Curiosities
The epigraphs say: "The wise man builds the house, the fool man destroys it instead"; "Why does the wise man need wealth, since he can't buy wisdom?"; "Those who answer before listening to the question are fool and worthy to be condamned."; "Do not love the sleep otherwise you will impoverish."
What to find in the area
The Cathedral, the Archaelogical Area of San Pietro degli Schiavoni, the Verdi Theatre, Victoria square.
Where to take photos
A selfie with Neptune in the Granafei-Nervegna's Palace!